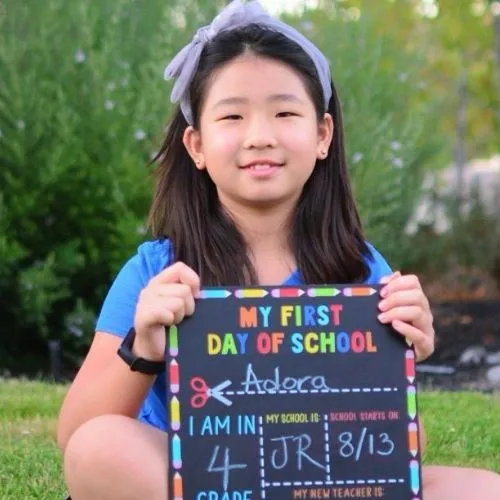 My name is Adora, and I'm in sixth grade. I'm from Castro Valley, and I love swimming. I have two siblings, so there are five of us in my family. I'm also a Christian and go to the Church of God in Oakland. My parents brought me to church when I was a baby, and I've been going ever since.
I invited my friend Airi to come with me to church. She used to go to another church, but when she came with me, she met new people, and her family became part of our church family. Now I'm always excited to attend church on Sundays and Wednesdays to see my friends and learn more about God.
As I learned about God, I would have doubts and questions, too. I wonder if God is real and how many of my friends would come with me to church. Sometimes my friends are too busy, so I pray and ask God to bring them to church or fellowship with me.
But I still believe in God because I get to hang out with my friends and learn more about the Bible. One time, when I was four years old, I really wanted a sister. So I prayed for her every day for a year. Then my mom told me that I would have a sibling, but I didn't know if it would be a boy or a girl. When I found out it would be a girl, I was so happy because I would have a sister. When she was born, I got to hold her in my arms. That experience showed me that God listens to our prayers and can make our dreams come true.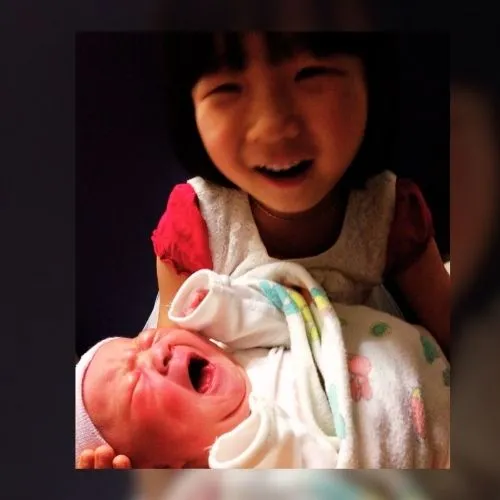 ---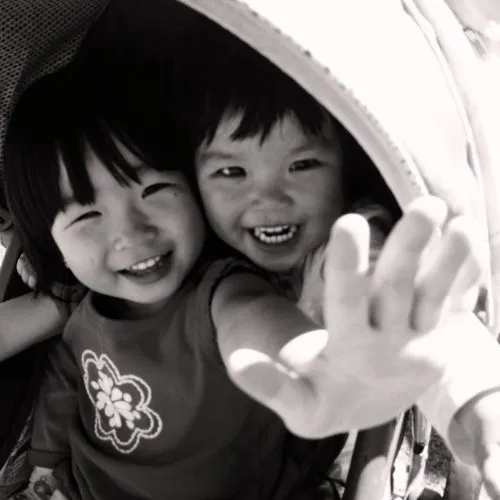 我叫Adora,是六年級學生。我來自Castro Valley。我喜歡游泳。我有一個妹妹和弟弟,所以我家有五口人。我也是一名基督徒。小時候我的父母就帶我去教會,從那以後我就一直都去。
我還邀請我的朋友 Airi 和我一起去教會。她之前是去另外一個教會,但當她和我一起來時,她認識了新的朋友,她的家人也成了我們教會大家庭的一員。現在我總是很期待能在星期天和星期三去教會和我的朋友們一起認識神。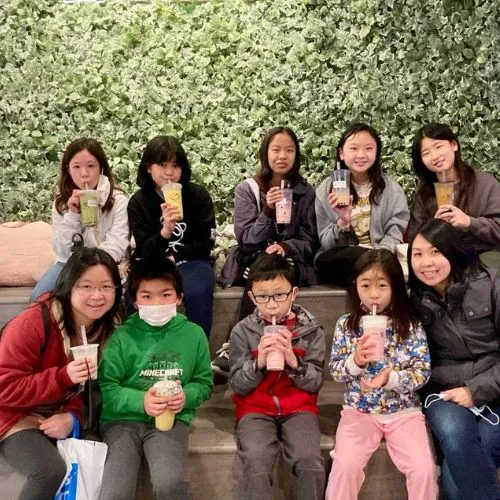 但我們去學習認識神的時候,我也會有疑惑和疑問。我想知道神是否真實存在。我由能帶到多少朋友和我一起去教會呢?有時我的朋友們太忙了,所以我禱告求神帶他們來教會或與我去團契。
我仍然相信神,因為我可以和朋友們一起,並更多地了解聖經。還記得當我四歲的時候,我真的很想要一個妹妹。所以我每天都為她祈禱。經過祈禱一年,然後我媽媽告訴我,我會有一個兄弟姐妹,但我不知道是男孩還是女孩。當我知道會是個女孩時,我很高興,因為我會有一個妹妹。她出生時,我還將她抱在懷裡。那次經歷告訴我,神會垂聽我們的禱告,並能使我們的夢想成真。
---