GLORIFY GOD
The Vision of the Church of God in Oakland is to Glorify God –
to glorify God in our personal lives, and to glorify God together as one church, one body of Christ.
"Filled with the fruit of righteousness that comes through Jesus Christ—to the glory and praise of God."

Philippians 1:11
COMMISSIONS TO GLORIFY GOD
Build a strong relationship with God – Mark 12:30
Love others as yourself – Mark 12:31
Equip the saints – Ephesians 4:12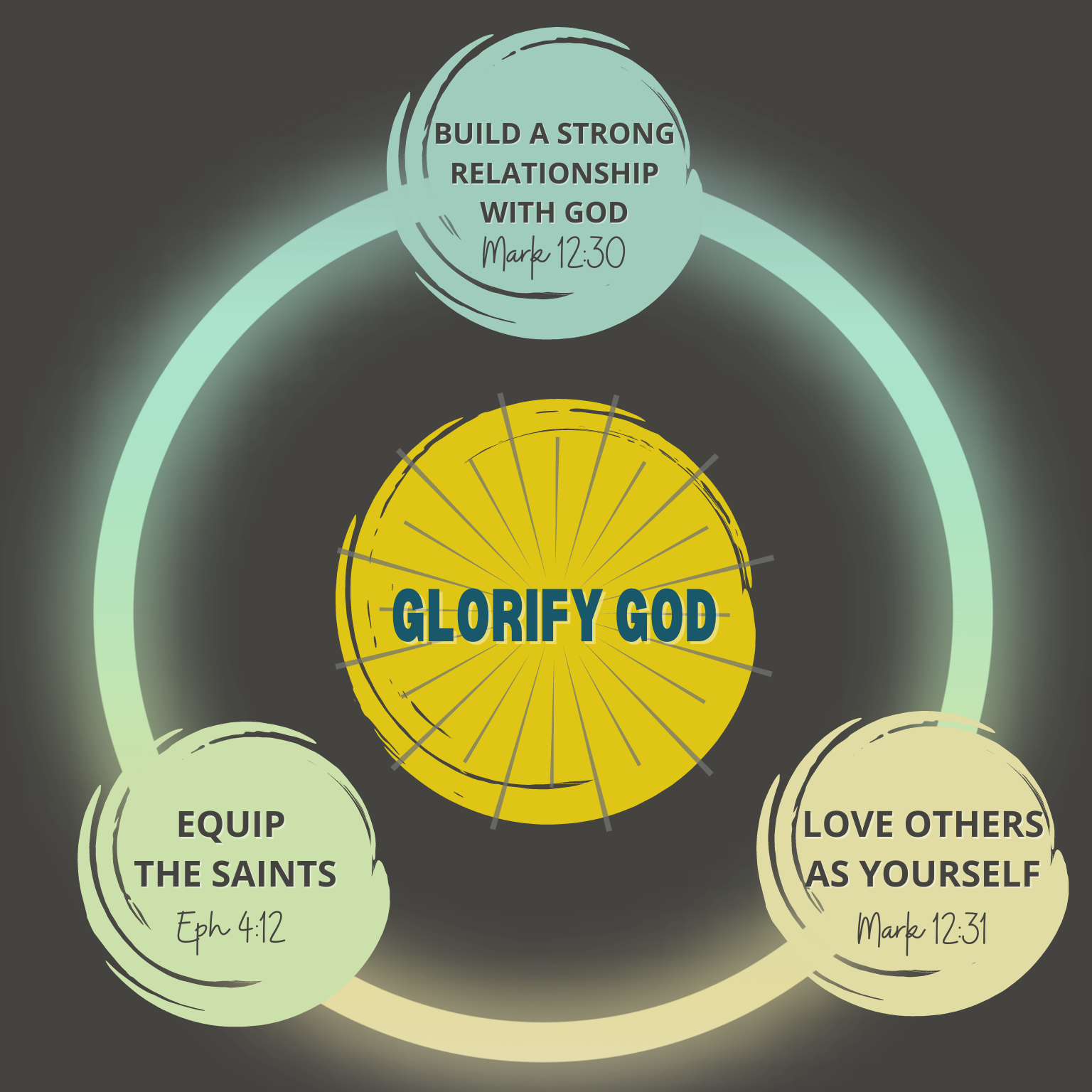 As we prayed for ways the church should take to attain our vision – "glorify God," we were compelled to return and follow the Greatest Commandment Jesus taught us in Mark 12:29-31 and the teaching from Apostle Paul on unity and building of the body of Christ in Ephesians 4:11-13.
BUILD A STRONG RELATIONSHIP WITH GOD – MARK 12:30
The greatest commandment is to "love your God with all your heart, all your soul, and all your mind." To glory God, we shall first build a good relationship with Him. Having a good relationship with God encompasses many vital truths, including but not limited to
worship God
draw near to God
walk with God
the best use of our resources for God
offering to God
serving God
giving God the best we have
Again, the center of this commandment is God.
LOVE OTHERS AS YOURSELF – MARK 12:31
The second commandment is "love your neighbors as yourself." We are commanded to love one another in the family of God and our neighbors, including those who are non-believers of Christ. We proclaim God's glory by accepting and loving one another and reaching out with the love of Christ. Fellowships, evangelism, and charity services strive to do this purpose.
EQUIP THE SAINTS – EPHESIANS 4:12
As the church grows, there will be a new generation of brothers and sisters, including our next generation spiritually, such as the new believers, our children, and the youths. They are perceived as the future church; therefore, It is the job of the present church to equip them through discipleship to build a good relationship with God and love others as themselves. Thus we may pass the torch and bring up a new generation centered on glorifying God.