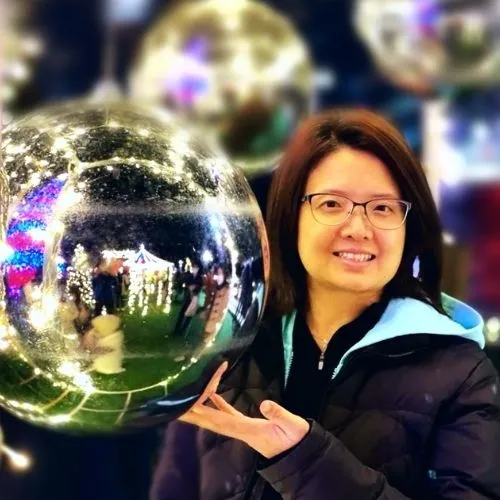 Hello everyone. My name is Mei Hung. I used to struggle with poor family relationships and frequent arguments that made me feel miserable. My father often had outbursts of rage at home, and my mother said the whole floor would shake when my father shouted. As a result, I became emotionally numb and often cried due to my father's scolding. I despised him and dreamed of leaving home and never returning.
Growing up, I lacked self-confidence because I rarely received compliments, and my relatives often criticized me for being skinny and dark. My parents also made me feel inadequate, saying that I was stupid and had no brains, which made me insecure.
One day, a high school classmate invited me to church, which surprised me since she had a questionable background. But since I had nothing to do, I decided to join her. That day, I witnessed something remarkable – the church was full of people, and everyone eagerly awaited the service. During the church service, they talked about Jesus being crucified for our sins, which deeply touched me. Furthermore, the people there were very friendly and welcoming, and I felt moved by their passion and beautiful smiles. That day, I prayed and accepted Jesus as my Lord.
Since then, my life has changed significantly. I felt lighter and happier inside, even though my father continued to scold me and get angry. I was no longer afraid of him and instead prayed for him and asked Jesus to change him. Although I sometimes cried when he scolded me, I improved significantly. The emptiness inside me disappeared because Jesus is living with me. I found peace and comfort by reading the Bible and praying to God whenever I was unhappy. His words give me the strength to face difficulties.
After accepting Jesus as my Lord, I no longer hated my father. Instead, I actively worked to love, care for, and accept him. It was a transformative experience for me! I never thought I could forgive my father, but through God's grace, I could do so. I even invited him to attend parent's day banquets and travel activities organized by the church, and our relationship improved significantly. In addition, I frequently prayed for him, hoping he would also come to believe in the same God as I did one day. And to my joy, later on, my father also accepted Jesus as his Lord. Praise be to God!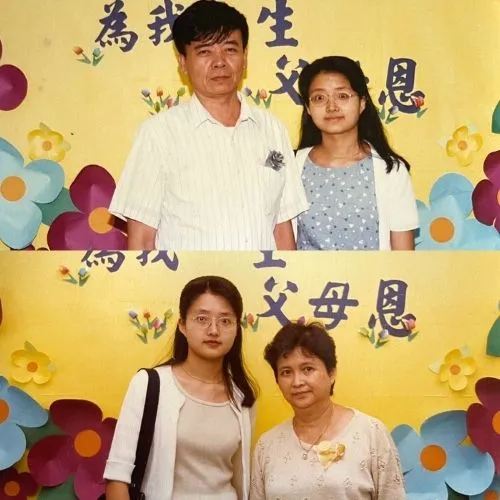 Jesus transformed me in remarkable ways, giving me the power I had never felt before. I stayed up late at night to study and willingly did household chores. My transformation amazed my mother, and she was surprised by my new-found energy and drive. Later, she, too, came to believe in Jesus and felt the same joy and peace I experienced.
As I continued to put my faith in Jesus, I could rely on His strength to do many things I never thought possible. From taking public exams, attending job interviews, sharing the gospel with strangers on the street, studying in the United States, and even driving a car, Jesus gave me the courage and confidence to face any challenge. I am so grateful for His grace and love, and I know He is truly a wonderful Savior who can transform anyone who believes in Him.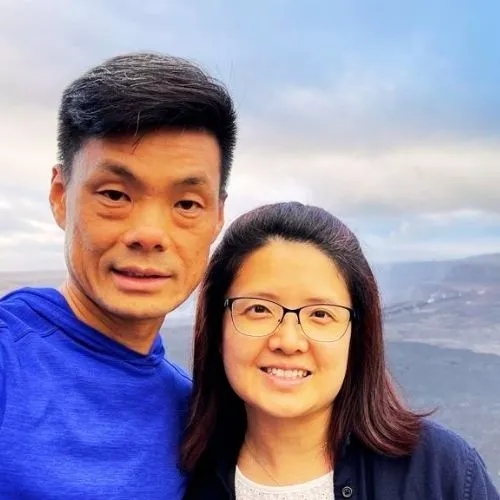 大家好,我叫薇紅。從前的我是一個很不快樂的人。因著家人關係不好,時常吵架,我差不多每天都會哭。父親常常在家中大發雷霆。我媽說父親大喝一聲,全層樓都會震動似的。我經常因著父親的大罵而令我哭得手腳麻痹。我心裡真的很恨他,想著有一天我要離開這個家不再回來。
從前我做什麼事情都沒信心,因為從小就很少人稱讚我。親友都常說我又黑又瘦。父母又常說我又蠢又笨,沒有腦袋。這都令我非常自卑。
有一次,我的高中同學約我去教會。我真好奇為什麼她會約我去教會呢?因為她從前很壞,是一個有些背景的人。但因為我沒事做便跟她去教會了。那天很特別,在教會大廈樓下的空地都滿了人。我在想是否有學校活動或是旅行?後來才知道全部都是等待上教會的!我更好奇,有什麼好東西,那麼多人去?在教會聚會中,我很深刻,很多人過來跟我握手歡迎我。他們很熱情和笑容都很吸引我。聚會當中講到耶穌為我的罪而被釘在十字架上。我很感動,便跟着禱告信主了。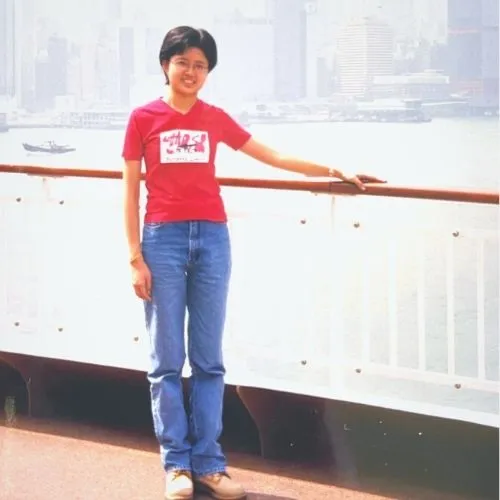 從那天開始,我的心不再一樣。我的心輕鬆了很多,跳著走回家。回到家中雖然父親仍然是一樣的又罵又發脾氣,但我開始不再害怕。我為父親祈禱,求主耶穌幫助他,改變他。雖然我有時仍然會因被罵而流淚,但已經好了很多。我心中不再是空空的,而是有一位活生生的耶穌住在我心裡。我何時可以向神禱告,心裡有平安。當我不開心的時候,我嘗試讀聖經,神的話安慰了我,鼓勵我,使我有心裡有力量面對困難。
我信耶穌之後,我不再恨我父親。我主動地去愛他,關心他,接納他。我會有這種改變實在很神奇!我從未想過我會原諒我父親。我更邀請父親去教會舉辦的父母親節晚宴,旅行活動等等。我們的關係改善了很多。我也常為他禱告,盼望他有一天會相信我所信的神。感謝神!之後父親也有信耶穌。
耶穌給我很驚人的動力。我在晚上讀書讀到很晚,我又願意主動做家務,我媽媽也很奇怪我有這樣的改變。後來我媽媽也信了耶穌。她也經歷到從主而得的喜樂和平安。
信主後,我能倚靠神所賜的信心去做很多事情。例如:公開考試、公司面試、在街上和陌生人分享天國的福音、在美國讀書、駕駛汽車等等。耶穌真是一位奇妙的救主!
---