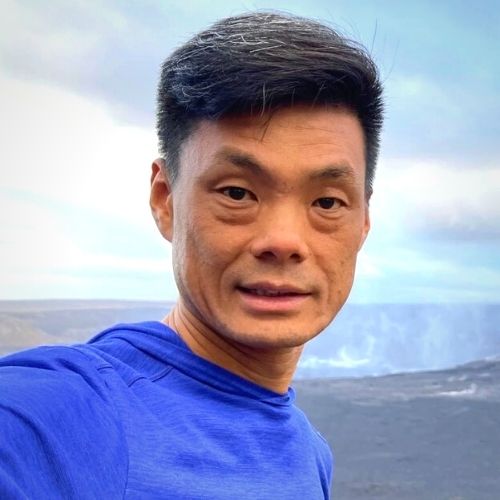 Hello, I'm Edward, a biologist with a deep interest in the origins of life and the universe. Despite studying physics and biology, I could not find the source of everything or the meaning of life. I used to feel insecure and lacked confidence despite being praised for my height. I felt mediocre and had no unique talents or abilities, which made it hard for me to see my value or purpose in life.
I hoped to make more friends in high school, so I started attending church with my sister. Unexpectedly, I met Jesus and learned about His sacrifice on the cross for my sins. This experience deeply moved me, and I confessed my sins, repented, and accepted Jesus as my savior. Since then, my ordinary life has been filled with God's love and forgiveness, and He has guided me through every stage of my life.
Even during stressful times, such as the Hong Kong A-Level exams and university entrance exams, my faith and constant prayers gave me peace. After finishing my last exam, I knew that Jesus was my Lord for life, and I decided to follow Him and be His disciple.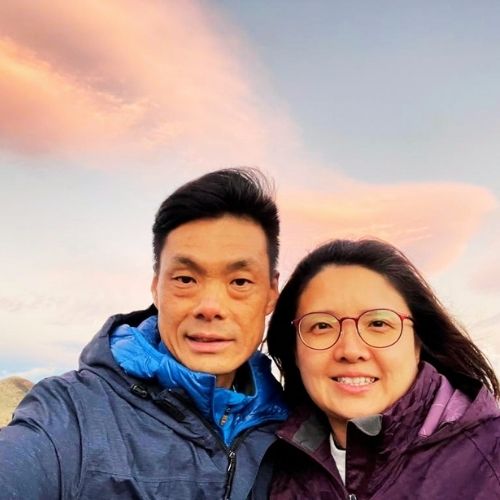 After graduating, I came to the United States through the miraculous "immigration lottery." In addition to working, I dedicated myself to building the Oakland Church and helping people find the answers to life through faith. Through this journey, I found that God is the beginning of everything and that the meaning of life can only be found in Christ.
The Bible says, "Seek, and you shall find." Matthew 7:7.
I hope that through our testimonies, you may begin your journey of seeking God.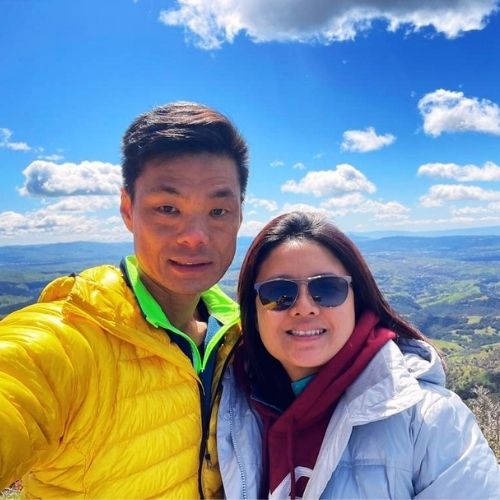 大家好,我是郎若龍,我是一名生物科學家,自少對生命的來源和宇宙的開始十分感興趣。我從物理科和生物學中尋找答案,找到的是知識和定律,卻找不到萬物的根源,更找不到人生的意義。
我的個子高大,別人也會稱讚和羨慕,但我的內心卻充滿自卑,沒有自信,總覺得自己平庸得很;「多我一個唔多,少我一個唔少」(多我一個不多,少我一個也不少)。加上讀書和運動也是平平無奇…什麼也不是,完全看不見自己的價值,也不知為什麼而活。
中學時期希望認識多些朋友,所以跟姐姐去教會。卻在毫無準備的情況底下,我結交了一位新朋友,耶穌。
在聚會中,我聽見主耶穌一鞭一鞭的傷,十架上一滴一滴流出的血,原來都是為了我,都是因為我所犯的罪。我當時十分感動,心裏懷着感恩認罪悔改,並接受耶穌作我的救主。之後有無數的基督徒來握手道賀,恭喜我信了主,比我還要興奮。當日的情景在30多年後的今天仍然歷歷在目,記憶猶新。
信主後我沒有變超人,更沒有成為聖人。而我這個凡人的生命中卻充滿了神的愛和寬恕。在人生中每一個關口都有祂的帶領。還記得面對香港A-Level全港大學公開試的壓力甚大,但因信了主,常常祈禱,反而覺得比中五會考更平安。考完最後一課心裏滿有感動。我認定所信的耶穌就是我一生的主。 我下定決心一生跟從主,作祂的門徒。
畢業後,神奇妙的透過「抽籤移民」帶我來到美國。正值當時屋崙教會開展,我除了工作,就投身於建立教會的事工上,希望透過信仰幫助人尋找人生的答案,認識愛我們的神。在幫人的同時我也找到了從前在書本中找不到的答案。原來神就是一切的開始,他創造萬物,賦予生命。而人生的意思亦只能在基督裏方能找到。
聖經說:「尋找,就尋見。」太七:7
希望大家透過我們的見證,展開尋求神的旅程。
---