We are delighted to welcome you to the Disciples Union Summer Youth Retreat 2023, where we will explore the theme of "Friendships: Bonds that Last" with the aim of helping campers connect with one another and with God.
By providing a safe and nurturing environment and through a variety of fun and engaging activities such as indoor and outdoor group games, Bible teaching and sharing, group meal prepping and cooking, we will be encouraging campers to step out of their comfort zones, connect with one another, and deepen their relationship with God. We believe that the bonds formed at the retreat can be transformational, shape who we are as individuals, and make meaningful connections with our peers.
This camp is open for incoming 5th to incoming 9th-grade students.
Following is the general retreat information.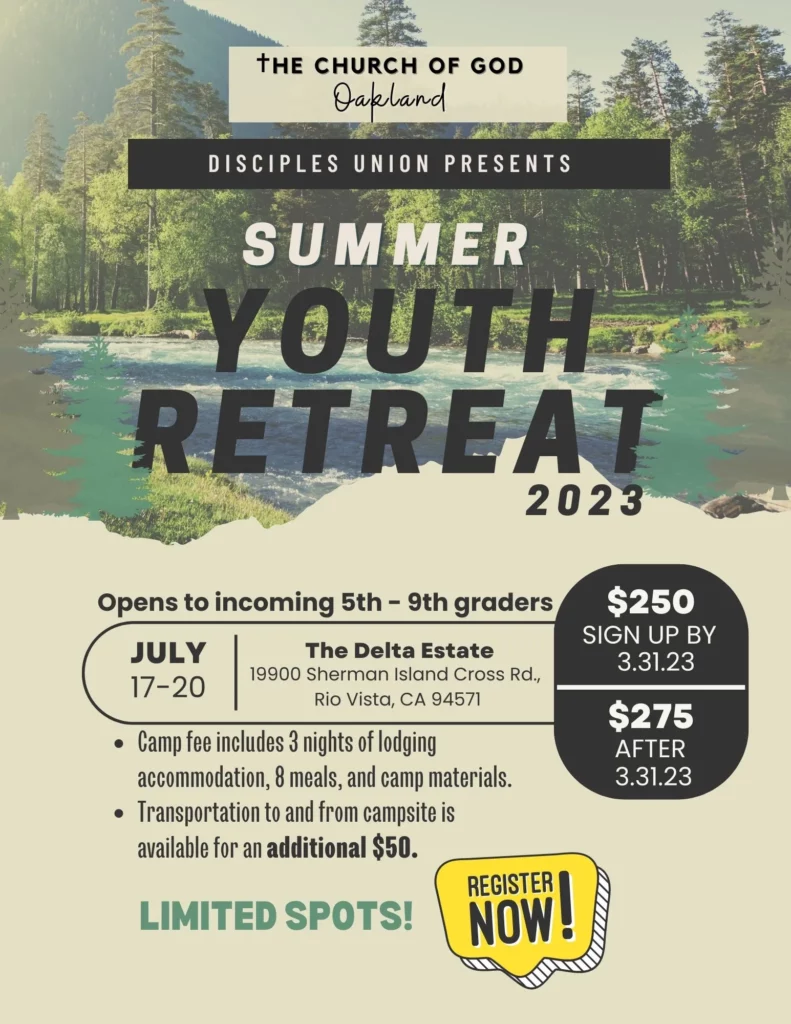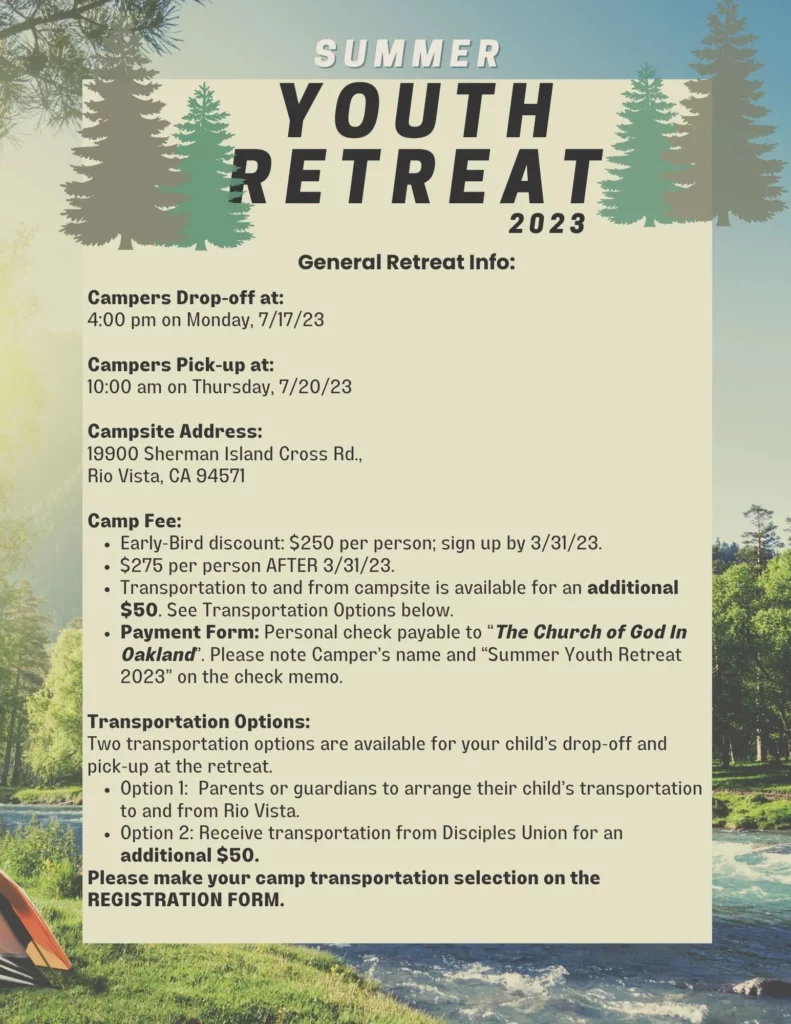 HOW TO SIGN UP:
Please follow these steps to register:
Click "Download" to download the Summer Youth Retreat Registration Package.
Complete, sign, and submit all registration and waiver forms in the Registration Package to Meijing Liu at DisciplesUnionFellowship@gmail.com by email or in person.


Submit the applicable camp fee with a personal check payable to "The Church of God In Oakland." Please note Camper's name and "Summer Youth Retreat 2023" on the check memo.


Take advantage of the early-bird discount, which ends on March 31st, 2023